A Day in the Life of a Production Assistant
Photo Credit: guruXOX / Shutterstock.com
​​This installment of our A Day in the Life series was inspired by a working TV and film actor who asserted that, "some people seem to have this false idea that PAs (production assistants) are supposed to do whatever the actors want." We went straight to the source to hear a production assistant's perspective on it. Kevin Masterson has an impressive list of production assistant credits under his name that include titles like SEAL Team and Perry Mason. He sat down with our sister site Casting Networks to share his feelings on the matter while giving us a window into a typical day in the life of a production assistant.
What does an average day on set look like for you?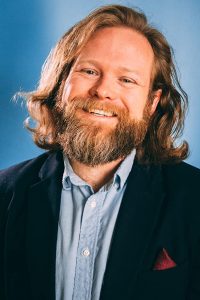 It depends on which side of the week I'm on, but let's say it's a Monday. I'm usually a production assistant who helps with the background artists, so depending on how many there will be, I'll need to be on set between 4:30 a.m. and 6:30 a.m. I'll help get them checked in and then get them through wardrobe, hair, makeup, etc. All of that can be a lengthy process if you're working on a period piece. For example, on Perry Mason, our main challenge was getting people through the works by the time camera was ready.
That's the morning, and then after that, it's basic policing and maintaining clear communication of categories. We might have six categories of background, but we'll often only need some of those categories for certain shots. So I help keep everyone straight, and during lunches I'll kind of police the separate lines that can come with crafty set-up. Then at the end of the day, you just reverse the order. You get everybody out of their costumes, and then you get them signed out. And you also have clerical work to do before you go home. That basically entails doing preliminary payroll for your accounting department as it applies to the background artists. So if you're the background PA, you get there before everybody else and leave after everybody else. You get the most overtime, as well as the least sleep.
Can you speak to the idea that some people think production assistants are supposed to do whatever the actor wants? In that vein, how can actors best interact with production assistants?
I would say that the relationship between the actor and the production assistant relates to how I try to interact with background artists. That is, treat them with respect and empathy. I did background work when I first moved to LA, and I remember people on set weren't very respectful towards us. People can assume ignorance, even though background work is really just an entry-level position. With that in mind, I try to learn the names of the background artists because it makes people feel valued, and it also makes it easier for everybody to work together.
I think that actors should deal with PAs in the same way. You know, find out somebody's name before you ask them to do something. At the end of the day, we want everybody to be happy, and the actors are an extremely important part of that. An actor's emotional state can directly affect their performance, so we want them to feel as good as possible. Keep in mind that we could get fired for saying the wrong word to an actor, so we're already walking on eggshells when we're interacting with them. We also might be being pulled in five different directions doing things for our four different bosses while taking care of responsibilities that haven't even been requested yet. And then we'll get an actor who's like, "Hey! I need my eggs to be sunny-side up." So I would just say that it goes a long way if you put yourself in the other person's shoes for a minute.
Do you have a favorite on-set anecdote you can share?
Yes, and it involves "$5 Friday," which is a raffle that kind of wraps up the end of the week. Each raffle ticket is $5, and you buy however many you want. They draw one ticket at the end of the day, and whomever it belongs to gets to take home everything, which can be a pretty sizable amount. We did a three-day bucket of $20 tickets for the last days of season two of SEAL Team, and the total got to be $6,700. I was running the bucket the day of the drawing, so I brought it to [executive producer and star] David Boreanaz. I was standing right there when he pulled the ticket and could see my last name on it. Before he could say a word, I screamed at the top of my lungs, "Masterson!" I was jumping up and down, making a big deal out of the fact that my name had been drawn. I mean, he seemed a little miffed that the person working the bucket had won, and I wanted to take home the money. So he made a little joke about it, and everyone laughed.
I was able to buy nice camera equipment with the money and have been able to do some of my own stuff at a higher level because of it. When I returned to work on SEAL Team for the back half of season three, David approached me because he remembered that I had won the bucket the year before. I told him how it had allowed me to take my own projects to the next level and how it was truly a life-changing experience. We had a great talk, and as I was walking away, I heard David tell [costar] Max Thieriot, "I recognized him because of his smile." I thought that was really sweet.
Masterson's words teach us the importance of treating everyone the same way: with empathy and respect. So keep in mind his advice the next time you're working a long day on set and shine a little light of human kindness. Who knows? If you maintain a positive attitude on set like Masterson does — even when he's not winning $6,700 — David Boreanaz may just remember you for your smile.
—
This interview has been edited and condensed. Originally published on Casting Networks. Written by Cat Elliott.
Ready to look for your next gig as a production assistant? Staff Me Up has hundreds of production assistant jobs you can apply for today.
You may also like: